In this article, we will introduce you to the top healthcare journalists who are making waves in the industry. These talented writers have dedicated their careers to uncovering the latest medical breakthroughs, investigating healthcare policies, and shedding light on the pressing issues within the healthcare sector.
With their insightful reporting and in-depth analysis, these journalists have earned a reputation for delivering accurate, reliable, and thought-provoking content. From award-winning investigative reporters to renowned medical correspondents, these journalists have the ability to simplify complex medical information and present it in an engaging and accessible way. Their articles have been instrumental in educating the public, shedding light on critical healthcare matters, and shaping the conversations around healthcare policies.
Whether you're a healthcare professional or a curious reader, join us as we unveil the stars of healthcare journalism who are at the forefront of shaping the industry. Get ready to meet the talented individuals who make a difference through their words!
Healthcare journalism in 2023
The medical and healthcare industry has always had a low level of transparency, relying instead on the use of jargon that the average person may not understand. Since the demand for stories in this industry has grown exponentially, medical and healthcare journalists work in a very different environment today.
Healthcare journalists are usually doctors-turned-reporters who work in niche publications with specialized audiences or trade publications with professional audiences. Even before the COVID-19 outbreak, coverage of medical and healthcare developments was a massive component of press coverage. With journalists now focused on more health-related topics, companies in this industry now have endless opportunities to amplify their messages through media.
As mentioned before, the level of health literacy has always been low. Even so, there is hope that with improvements in health journalism, more people will be able to understand the medical and healthcare industry. While this may seem like quite a niche market to emerge into, many media professionals have already established themselves as experts in the industry. These are the people who companies should look to when trying to get the word out there about their brand and its products and services.
How healthcare organizations use social media
While healthcare journalism still seems to take the conventional route of information sharing, the use of social media platforms and forums has also helped companies spread the word about their organizations and bring more patients to their doors. Of course, as with any other industry, there are pros and cons to using social media in healthcare. Firstly, social media has proven to be a success for many medical and healthcare companies because most of their patients use social media, and they can build relationships with them faster.
Through social media, healthcare organizations can showcase their activities and accomplishments and show that they about their patients' well-being. Using social media this way increases the company's social proof and encourages patients to visit the company. Ultimately, social media is an easy way to spread awareness and educate patients while also promoting healthy lifestyles and helping them understand the importance of healthcare.
Let us now look at some journalists and influencers who are committed to helping the public better understand. The medical and healthcare industry.
Top Medical/Healthcare Journalists in 2023
1) Dr. Sanjay Gupta
If you need an expert in the industry, then Dr. Sanjay Gupta is the right man for the job. He is the chief medical correspondent for CNN. He also serves as associate chief of the neurosurgery service at Grady Memorial Hospital in Atlanta, Georgia. Dr. Gupta is the associate professor of neurosurgery at the Emory University School of Medicine. He is well-known for his many TV appearances on health-related issues and was a frequent contributor to numerous CNN shows covering the COVID-19 pandemic.
2) Dr. Eric Topol
Topol is the founder and director of the Scripps Research Translational Institute, a professor of Molecular Medicine at the Scripps Research Institute, and a senior consultant at the Division of Cardiovascular Diseases at the clinic. Throughout his career, he has also been editor-in-chief of Medscape and theheart.org and published three bestseller books on the future of medicine. His field expertise resulted in him being commissioned by the UK to conduct the planning for the National Service's future workforce, using genomics, digital medicine, and artificial intelligence. He was also awarded a $207 million grant from the National Institutes of Health to lead a large part of the Precision Medicine Initiative.
3) Glen Gilmore
Known for his passion for "all things digital," Glen Gilmore is an international consultant, speaker, and social media brand ambassador. He focuses on advocating for digital transformation in business growth. Gilmore covers stories from the healthcare sector, especially those that feature new efficiency driven by technology. As a founding faculty member at the Rutgers University School of Business Digital Marketing Executive Programs in the US, Gilmore is recognized as a top thought leader in content marketing, healthcare, augmented reality, and many more.
4) Dr. David Katz
David Katz is an American physician and was also the Yale-Griffin Prevention Research Center's founding director at Griffin Hospital in 1998. He was previously a clinical instructor in medicine at the Yale School of Medicine. He also served as associate director for nutrition science at the Rudd Center for Food Policy and Obesity at Yale. Additionally, he has authored over 100 scientific papers and written newspaper and magazine articles pertaining to these areas of expertise.
5) Charles Ornstein
Ornstein is an American journalist who is currently. A senior editor for ProPublica, specializing in healthcare issues, including medical quality. The United States Department of Veterans Affairs, and Big Pharma. He is also an adjunct associate professor of journalism at Columbia University. Throughout his career, he has been the president and vice president of the Association of Health Care Journalists. He has also been a reporter for The Dallas Morning News. Here, he covered healthcare on the business end before joining the metro investigative projects at the LA Times.
6) Ed Silverman
Ed Silverman is a senior writer and Pharmalot columnist at STAT and has covered the pharmaceutical industry for more than 25 years. Before joining STAT in 2015, he worked at The Wall Street Journal, and New York's Newsday, among other publications. He has won the Gerald Loeb Award for business and financial journalism and was a Pulitzer Prize finalist in explanatory journalism in 2016 for a series of stories on prescription drug pricing.
7) Christina Farr
Christina Farr is a San Francisco-based health-tech investor with a background in journalism. Her specialties include behavioral health, telemedicine, electronic media records, and women's health. She was previously a writer and frequent on-air contributor for CNBC, Fast Company, and Reuters News, among other publications.
8) John Nosta
Nosta is considered to be a critical thinker with a background in science and marketing. He has made a name for himself with his work with digital health and is the founder of Nostalab. Before that, he wrote a health and technology-themed blog for Forbes called Health Critical, and he has given speeches at numerous conferences about his field. Currently, he is a member of the Google Health Advisory Board and a founding member of the World Health Organization's Digital Health Roster of Experts.
9) B.J Gaddour
Gaddour currently serves as the Fitness Director for the Men's Health brand. He has also authored fitness books and created workout videos to help people get in shape.
10) NYT Upshot
The Upshot is a website published by the New York Times that publishes articles combining data visualization with conventional journalism. The Upshot was founded by Amanda Cox, who was succeeded by David Leonhardt. In 2014, the site was a finalist for an Online Journalism Award.
11) Bertha Coombs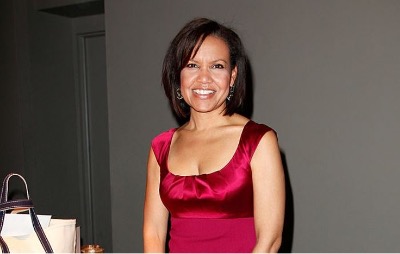 Coombs is a reporter for CNBC who covers financial markets, business news stories, and healthcare throughout the business day. Before joining CNBC, she worked at ABC News as a reporter and news anchor covering stories like the Clinton impeachment, the Kosovo crisis, and many more.
12) Zachary Tracer
Zachary Tracer is a senior editor at Business Insider, where he oversees topics like health care, the energy industry, and the legal cannabis business. Before his current position, he was a healthcare reporter at Bloomberg News. He's written about how drug prices are set. Tracer has also covered the insurers who are profiting off Obamacare, and the big firms that are changing healthcare to help their workers.
13) Politico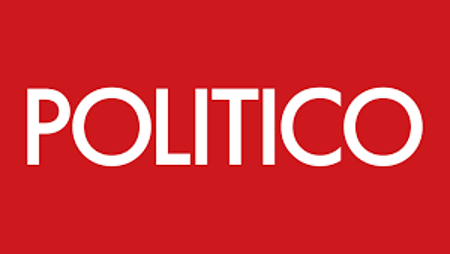 Politico is an American political journalism company covering politics, policies, and healthcare in the United States and internationally. The platform distributes content primarily through its website and uses traditional media like television, printed newspapers, radio, and podcasts to supplement the website.
14) Sarah Kliff
Sarah is an investigative reporter at the New York Times, focusing on topics related to healthcare. In 2021, she spent a considerable amount of time investigating the high costs of coronavirus testing and treatment. Before joining the Times, she was a senior policy correspondent at Vox.com. Her last project focused on the high cost of emergency room care and relied heavily on a crowdsourced database of more than 2,000 patient bills that her readers submitted to Vox. Before that, she covered health policy for the Washington Post, where she was the founding writer of the Wonk blog. This blog was dedicated to making complicated healthcare policies easily understandable. She has also covered health policy for Politico and Newsweek magazine.
15) Tara Parker-Pope
Tara Parker-Pope is an American author of general audience books on health and personal wellness. She wrote the "Well" blog for the New York Times, and before joining the Times. Moreover, she wrote for the Wall Street Journal. Her writing style combines personal observation with scientific research.
Conclusion 
The above 15 individuals have, throughout their careers, attempted to make healthcare policies more easily accessible and understandable. They have spent their careers in the healthcare and journalism industries, combining both fields so that everyone around the world can understand the complex world of healthcare. Their thought leadership has given them multiple avenues to reach their target audiences. Through these avenues, these thought leaders can help people understand all the inner workings of the complicated and complex medical and healthcare industry.
With these experts in the market now, transparency has increased, giving people a chance to see where their money is going and helping us to understand all the advancements in technology for medical and healthcare.
Do you need help building a media outreach strategy to help you generate publicity for your brand? Pressfarm's team of PR experts has experience working with brands across several different niches, from health to tech, fashion, sustainability and everything in between.
In addition to this content creation and distribution strategy, all our clients get access to our media database. This database is home to over 1 million journalists across industries, including the medical and healthcare industry. We also design curated media lists for each of our clients, tailored to help you connect with relevant media professionals in your niche.
If you need help tailoring the perfect press release to send to these media professionals, we also offer templates that you can use. If you need help building brand awareness, then you've come to the right place. Sign up today and let us know how we can help your brand get the publicity it deserves.
---
Learn why we are good at what we do from our customer success stories.