If you own a brand that's looking to connect with moms who have young families, then collaborating with mom bloggers can be a game changer. We have curated a list of the top 10 must-follow mom bloggers who are truly nailing the mom life. These incredible women have built a strong online community, sharing their experiences, tips, and advice on all things motherhood. From pregnancy to parenting, and everything in between, these mom bloggers have got you covered. They provide a wealth of knowledge and support, helping moms navigate the ups and downs of motherhood with grace and confidence. Whether you're struggling with sleep training, looking for quick and healthy meal ideas, or simply seeking some reassurance that you're not alone in this crazy journey called motherhood, these bloggers have it all. With their engaging writing styles and relatable stories, these mom bloggers have amassed a loyal following of moms who hang on to every word they write. So, if you're ready for some real talk, expert advice, and a healthy dose of humor, be sure to check out these incredible bloggers. Get ready to be inspired, empowered, and encouraged on your own mom journey.
Mom bloggers have transformed the business world in a dramatic way. Society has evolved greatly but women are still overlooked, and their responsibilities are taken for granted because they are seen as "things that need to be done." Be that as it may, there are brands that have recognized the value women offer when they're trying to gain insight into the household's wants and needs. These companies have realized the power of the woman as the head of the household. Instead of just having one job, these women assume various roles, including wife, leader, administrator, manager of family income, and – of course – mother.
Mom bloggers or mommy bloggers have been around since blogging became a thing in the early 2000s. Even so, it wasn't until the emergence of influencers and social media platforms that they were recognized as a source of valuable information about family and homemaking.
Benefits Of Mom Bloggers/Influencers
Brands that sell products and services for households can benefit greatly from building positive relationships with these influencers. Even so, finding the right influencer for your brand isn't always easy. Pressfarm offers all clients access to a comprehensive media database where you can connect with more than 1 million journalists, influencers, and bloggers across industries.
As the administrator of the household, moms play a vital role in every aspect of the home, including shopping, preparation and serving of meals, selection and care of clothing, laundering, furnishing, and overall house maintenance. As a result, they already have the ability to influence consumer behavior even without writing anything down. Due to the need for information, women's blogs about family and homemaking have become popular and cover a variety of topics. Popular categories include academic, stay-at-home, crafty, "crunchy," single parent, and health awareness. While blogs still exist, some moms have taken to video blogging (vlogging), social media, and creating how-to guides to get their message out there.
Women are constantly looking to redefine what motherhood means; most tend to move away from the stereotypical and outdated view that they are not capable of "achieving" anything other than taking care of the family and relying on others to take care of them. While some blogs and accounts are kept anonymous, the women who have decided to make a career out of blogging have now achieved influencer and celebrity status through their digital efforts, whether through writing or producing creative content.
Let us look at 40 of the top US mom bloggers/influencers currently in the blogosphere to see how they managed to achieve that goal.
Top Mom Bloggers/Influencers 
1) Scary Mommy
Scary Mommy is one of the largest, most influential, and most trusted entertainment and information sources for millennial moms online. The community is filled with millions of women supporting each other through acceptance, empowerment, and the shared experience of motherhood. Their original content informs, entertains, and unites all women and moms with new and honest perspectives on parenting, news, trending topics, and personal stories.
 2) Louise Pentland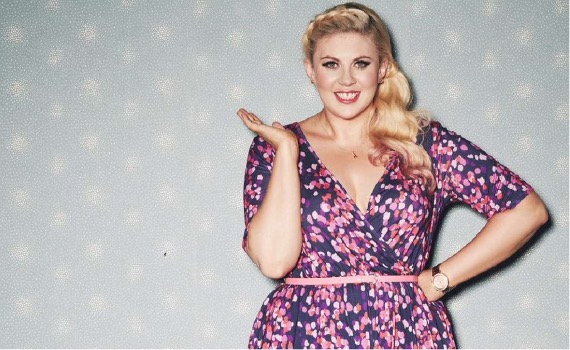 When Louise started her YouTube career, she was newly married to teacher Matt Watson. A year later, their daughter Darcy was born. While she was already making videos during that time, she got even more popular after her divorce as she documented life as a single mom to a young daughter. Her daily life videos offer insight into different parenting styles, personal struggles, and points of view of some of the best moms out there. Since then, she has had another daughter with her fiancé Liam O'Neill and continues making content that documents her motherhood journey.
3) Kids Eat in Color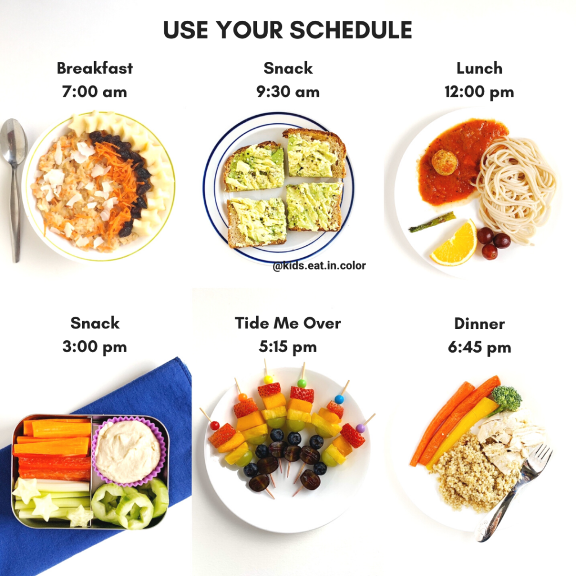 We all know that children can be picky eaters, and, getting them to eat anything green is an all-out battle that usually results in bribery. Kids Eat in Color helps parents find ways to encourage their kids to eat their food without the hassle. Thanks to this blog, parents no longer have to worry about what to feed their kids and how to get them to try new foods.  
 4) Alpha Mom
What began as a safe space for other moms to get support and laugh together about the messy and magical experience of motherhood has now become a consumer lifestyle brand, new media, and research company for moms.
Isabel Kallman's mission was to create Alpha Mom for women who wanted to experience connection in their motherhood. She does this by offering non-judgmental support and advice from other moms and parenting professionals. The aim is to help women embrace motherhood with confidence. At Alpha Mom, there is no perfect mom style. Instead, all styles along with their imperfections are worth learning from, laughing about, and embracing.
5) Anna Saccone
The Saccone-Jolys have been on YouTube for a very long time. They started their parenting journey with two children and six dogs and later added two more children to the mix. Their home is like a madhouse, but they wouldn't have it any other way. Anna opens up about how her passions changed after becoming a mom. As a young mom, her passion had always been fashion & makeup, which she still loves (although she's typically covered in snot or milk stains these days). As a mom of four, she is now a bit less glam and a bit more practical. She dives deep into the issues she has faced through pregnancy and motherhood. With the support of her husband, Jonathan, they make every day unique for their family.
6) Mama Natural 
Childbirth educator and breastfeeding advocate Genevieve Howland is the brains behind Mama Natural, the web's #1 natural parenting brand. Since 2010, Genevieve and her husband have been creating articles and videos to encourage women to embrace natural pregnancy and parenting. Since then, she has become the bestselling author of The Mama Natural Week-by-Week Guide to Pregnancy and Childbirth, published by Simon & Schuster. She has also partnered with certified nurse-midwife Maura Winkler to create The Mama Natural Birth Course, the #1 bestselling childbirth education course online. Genevieve has also launched the Mama Natural Baby Care Course with Dr. Elisa Song. All her hard work has resulted in tremendous exposure, with the company being featured on the Dr. Oz Show, New York Magazine, Parents Magazine, Time Magazine, Fox News, and CBS News.
7) DesignMom
Designer and mother of six Gabrielle Blair is the lady behind DesignMom. This popular lifestyle blog helps women worldwide stay well-informed on up-to-date topics, manage their home life and work life gracefully, and learn new things daily. It is a great place to read and participate in out-of-the-box discussions. It is filled with a community of engaging, thoughtful, intelligent, and compassionate women who provide others with hope and a gentle reminder that everything will work out.
 8) The Survival Mom
In 2019, Lisa Bedford and her family were walloped by the Recession, and she realized that her lifestyle was defined by more than the suburban bliss she had experienced previously. The family business came very close to shutting down, and they had to cut down on expenses and live a frugal life. To help protect her family, she wanted to be proactive and prepare for emergencies by taking charge and getting things done. As a former teacher, corporate trainer, and writer, Lisa decided to start a blog to document her prepping adventures. Within months, her blog was featured in a Newsweek spread and she became known as "Queen of the Preppers." It has always been her mission to help moms create a safe refuge for their families with common-sense and frugal prepping.
9) Mattie James
In 2018, Mattie James started blogging as a hobby with random posts covering lifestyle topics like fast fashion, pop culture, and life events. During this pursuit, she read other blogs about everything from tech trends to high fashion so that she could learn more about blogging and become better at it. She draws from her experiences at local Atlanta sports radio station 790 The Zone as a promotions intern and street team manager and as a marketing intern for Jack Daniels and Gentleman Jack. These experiences taught her how to promote and market brand-specific audiences successfully. Her mission is "to creatively encourage and serve others while deliberately honoring God."
10) Valeria Lipovetsky
Living the model life from the age of 15, Valeria had the opportunity to travel and live in countries all over the world, working for well-known brands. That opportunity allowed her to meet people from different cultures who taught her everything about beauty, style, and grace. When she started her blog, she wanted to share the snippets of information she received through modeling, traveling, parenting, and health and wellness advocacy. She hopes to empower, inspire, and be inspired through stories and photos about lifestyle and motherhood.
As a wife, mother of 2 boys, model, and registered holistic nutritionist, she hopes she can use her experience to help guide others out there.
 11) A Cup of Jo
Joanna Goddard launched her career at Cosmopolitan in 2001, where her editorial responsibilities were talking to men on the street and asking them funny questions. After working for women's magazines for three years, she became editor-in-chief of Bene, an award-winning quarterly about Italian life and style. She later went on to write for a variety of magazines, including Glamour and New York. While at Glamour, she launched and ran the relationships blog and blogged for Condé Nast Traveler and Martha Stewart Living.
She started her blog as a weekend hobby but, a few years later, the site grew big enough to become her full-time job. The blog now has a team of writers and is known industry-wide for its innovative and deeply engaged readership. The company also regularly donates a percentage of profits to organizations they support, including RAICES, NAACP, Greenpeace, Save the Children, The Florence Project, and Room to Grow.
12) The Soccer Mom Blog
After her transition from theater major at West Virginia University to married mother of three daughters, Stacey Garska Rodriguez created The Soccer Mom blog. The blog focuses on positive lifestyle, recipes, parenting encouragement, kids' activities, DIY & home, fitness, and more. While she's not an expert on motherhood, she shares everything that did and didn't work through her journey.
13) The Military Wife and Mom
Lauren Tamm is the military wife and mom behind this blog that helps parents, teachers, caregivers, and military spouses find simple tools to minimize stress, create peace and build connections. She started the blog to offer shared experiences to help couples grow together to achieve goals by creating a peaceful home and connected relationships with the kids or conquering deployment and building a solid military marriage. Anyone who reads the blog will find resources and advice from different perspectives to help create a clear purpose and direction on parenting and the army life journey.
The Military Wife and Mom Website
15) Momastery
Glennon Doyle reached her boiling point after being silenced by decades of cultural conditioning, numbing addictions, and institutional allegiances. She decided to build a life of her own based on her desire, intuition, and imagination. Through her blog and book UNTAMED, she encourages every woman out there to be brave, abandon the world's expectations of them and live life to the fullest. Along with running her business, she is also an activist, "patron saint of female empowerment," and founder and president of Together Rising. This women-led nonprofit organization has raised over $30 million for women, families, and children in crisis.
16) TechSavvy Mama
Leticia Barr, the Tech Savvy Mama blog founder, has been helping parents navigate parenting in the digital age. She uses her background in teaching and real-life experience parenting in the age of devices to empower parents to help their children find a love for science, technology, engineering, and math (STEM). By finding a healthy balance between technology and unplugging, she has established herself as a thought leader in her industry while also spending time with her husband, two teens, a Labrador retriever, and some chickens.
17) Colleen Ballinger
Previously known as the famous YouTube personality, MirandaSings, Colleen Ballinger has been in the public eye for more than a decade with her comedic presence and skits. It wasn't until her divorce that her content shifted to a personal vlog of her typical day. When she got pregnant with her first child, her fans and YouTuber friends shared their excitement for her, and she documented every moment of her pregnancy. After she gave birth, she wanted to give people an inside look at the real world of motherhood, and they felt like they had gone on the journey with her. Transforming almost overnight from a girl who overlined her lips with bright red lipstick to a mama, we have watched her grow up dramatically.
 18) Mama Doctor Jones
Along with being the mother of four young kids, Danielle Jones is an OB/GYN who is unapologetic about her decision to share her life on her blog, "Mama Doctor Jones." More specifically, she shares her experience as a working mom, educating others about reproduction and female health. Opening up about the challenges she had to face has become an extension of her oath to help others.
Mama Doctor Jones YouTube Channel
 19) Rookie Moms
Rookie mom Amber is the mom behind this blog. She draws on her experience of raising five children through both birth and adoption. She has been through everything to do with motherhood, including learning to be a good manager of family income. She's documented everything she's been through, including pregnancy, childbirth, high-risk pregnancy, adoption, special needs, working from home, running businesses while raising her kids, and international travel. Amber has the real-life experience of a jet-setting businesswoman and mother.
20) Cute Girls Hairstyles | A YouTube Channel for Moms
Mom of YouTube twins Brooklyn and Bailey McKnight, Mindy McKnight was bored back in 2001 and wanted to try out some new hairstyles on her twin daughters. After taking pictures of each hairstyle, she would put them in a photo album and reference them once in a while to get inspiration. When flipping through the album, it occurred to her that it would be so much easier if there were step-by-step instructions for each hairstyle. From there, she created the YouTube channel, "Cute Girls Hairstyles." Six beautiful children later, she's got a lot of hair to experiment on.
Cute Girls Hairstyles YouTube Channel
---
Before you read further
We at Pressfarm believe that everyone deserves a shot at easy PR, access to journalists, and easy positive media coverage. Our PR experts will collaborate with you and help you take your company to the next level and bring more visibility to your company.
Get in touch today and find out how we can help with this.
---
21) Shawn Johnson East
 
We all know East as an Olympic gold medalist, Dancing with the Stars champion, and pop culture icon. Thanks to her influence on gymnasts, she gained millions of social media followers and YouTube subscribers on the channel, "The East Family." Through this channel, they give fans a glimpse into their life through videos about their journey through marriage and parenting.
The East Family YouTube Channel
22) Ashley Chea
When she was a little girl, Ashley Chea dreamt of dancing in the ballet on Broadway, traveling the world as a writer, and creating and directing movies. She never thought that she would get married, let alone have children. However, what started as a four-year friendship turned into a relationship, a marriage, and parenthood. Her unique perspective as a Black woman in an interracial marriage gives every parent and child inspiration. She is living proof that everyone is beautiful and life is worth sharing with the people we love the most regardless of what background they come from.
23) Misadventures in Motherhood
With a passion for entertaining people, the author of Misadventures in Motherhood created the blog to put a humorous spin on parenting in Los Angeles. Her knack for turning her jokes, sarcasm, and unique life experiences into stories has made learning about parenting that much more fun.
Misadventures in Motherhood Website
 24) Redefining Mom 
Monica Froese had a deep desire to help moms thrive at home and work. Her blog, "Redefining Mom," strives to empower women to build a life that fits their unique family value system. She knows that moms do everything they can to give their children a better life. She launched her blog to help her cope with severe postpartum PTSD. Her expertise earned her an invitation to the White House in April 2015 to share feedback with the United States president on her experience as a working mom. After her experience at the White House, she knew that she genuinely wanted to make a difference in the lives of working moms. Along with running her blog, she also helps women create profitable digital product businesses through her site, Empowered Business.
25) At Home With Natalie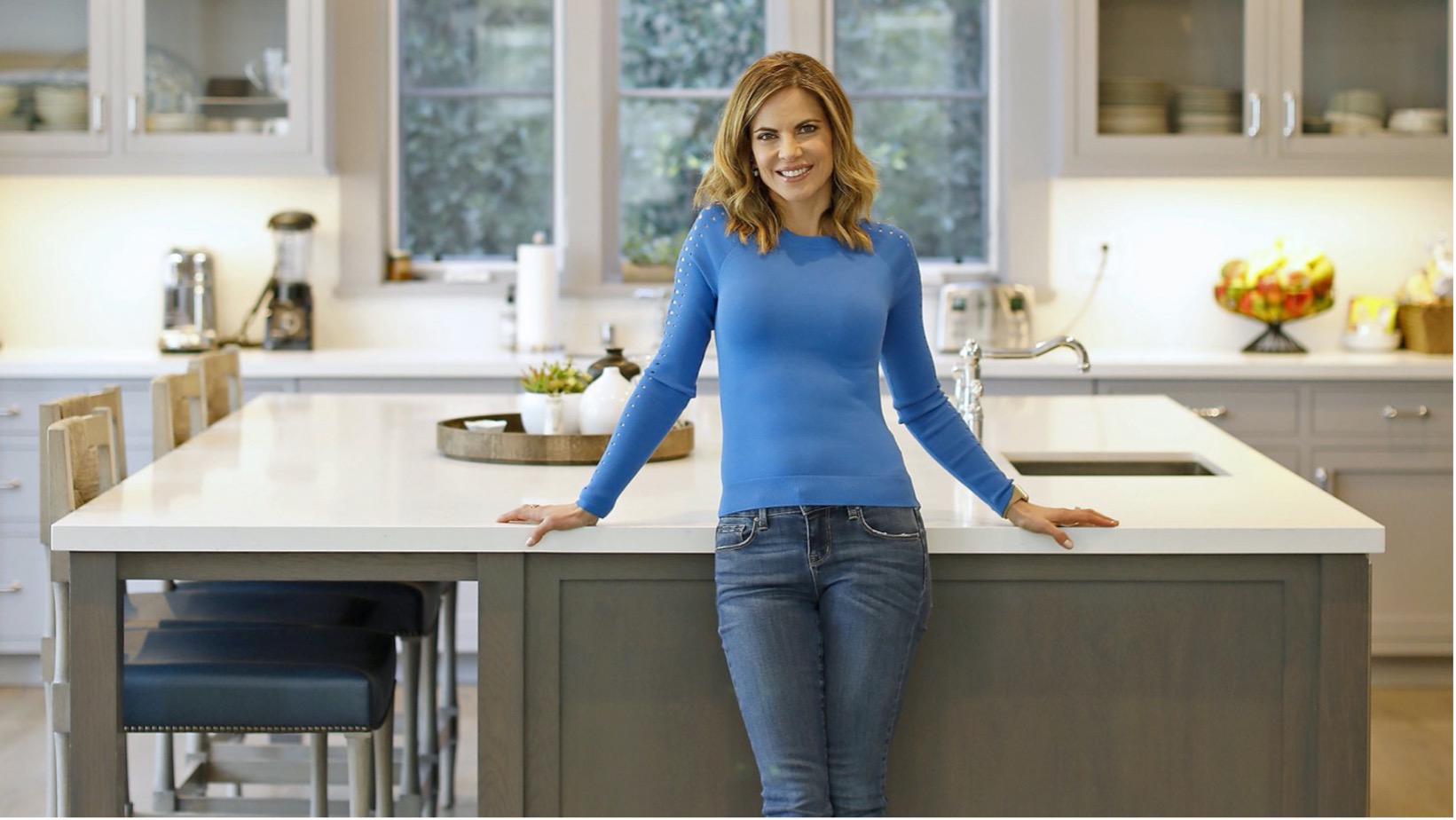 Mother of five Natalie Lesnefsky is a lifestyle and DIY blogger and YouTuber who specializes in chic-and-simple party planning. She uses her expertise to create the perfect parties by taking store-bought goodies like cakes and snacks and transforming them into creative centerpieces that kids love.
At Home With Natalie's Website
26) The Mom Blog Society
Mom Blog Society is a knowledge base for men and women, by men and women. Their vision is to utilize the power and potential of the Internet to connect consumers and brands worldwide by providing unique solutions. They strive to deliver value to their readers by curating articles that help people from all walks of life. This team of writers, advisers, and colleagues is ready to support its readers by reviewing products, services, brands, and businesses.
27) 24/7 Moms
Motherhood is a 24/7 job, so it is always good to be prepared for anything that could happen. At 24/7 Moms, moms understand that motherhood is an adventure all on its own. They need a place to be inspired, equipped, and connected as they travel through the experience together.
 28) Cool Mom Picks
Who says parenting can't be relaxed and fun? Kristen Chase and Liz Gumbinner created Cool Mom Picks to provide information about anything and everything a parent may need on their journey. Kristen is a trendspotter, digital community organizer, event planner, social media guru, and writer who has a sense of what parents want, what they are looking for, and what they are talking about. She has published columns on various sites including BabyCenter, Mom & Me, and more. Liz has a background as a creative director in advertising and writing parenting columns. She has also contributed to several non-fiction anthologies and has been featured on CNN. She's also made an appearance on the Martha Stewart Show discussing parenting trends, gear, technology, and culture.
 29) Baby Boy Bakery
As a new parent, Jacqui Saldana created Baby Boy Bakery because she wanted to have something to call her own. She started writing recipes while she and her son grew up together in front of a beautiful community of friends. However, she faced tragedy when she lost her son, and – rather than hiding from the online community she had created – she decided to continue sharing her life, food, and broken heart with her audience. Through writing, she was able to rebuild herself. She later welcomed two daughters and continues to have a robust online presence.
30) Garvin and Co.
The Garvin clan started in Iowa after a blind date in high school with mom, dad, and three beautiful girls. After living in the South for 10 years and growing their family, they decided to document everything that was going on in their lives. With content ranging from wellness, home decor, style, and motherhood, Garvin and Co. give an inside look at the chic, young family Midwest aesthetic. They now have an online store that provides wellness products, fashion accessories, and home decor.
31) Love Brown Sugar
Christina Brown, the creator of Love Brown Sugar, is all about combining style with self-empowerment. As a digital media strategist, lifestyle expert, and boss mompreneur of two, she wanted to share stories. She is passionate about empowering women to be the boss women they have the potential to be. By working with lifestyle brands to build their digital content strategies, she smoothly transitioned from traditional working life into entrepreneurship.
32) Allie Kibler
As a life coach for women, Allie Kibler helps women and mothers understand that life is about more than work-life and motherhood. She uses her skills as a life coach to help women get a positive mindset, invest in proper self-care, develop effective time management, and set intentions.
33) The Purposeful Nest
A former cop-turned-stay-at-home wife and mom, The Purposeful Nest creator started the blog to document the preschool activities she was participating in with her young children. She showcases arts & crafts inspiration, homeschooling resources, printables, recipes, and more on the blog. Ashley's "resources for the purposeful mom" has been featured in Chicago Magazine, Parade, and Good Housekeeping.
34) Fit4Mom
Moms are constantly running after their kids, looking for ways to stay fit effectively, and also have alone time. More often than not, they forget to take the time out to breathe and work on themselves both inside and out. FIT4MOM is the nation's leading prenatal and postnatal fitness program. All instructors are certified and specially trained prenatal and postnatal fitness instructors. The platform follows all guidelines. The team is constantly looking to continue its education while adapting to changes in the fitness industry. Everyone at FIT4MOM is specially trained to guide anyone through a safe yet effective workout.
 35) Kristin Cavallari
Like her co-star, Lauren Conrad, Kristin was catapulted into fame by her reality TV presence. As she got older, her priorities of being "the mean girl" changed to dreams of being a businesswoman, wife, and mother. The reality TV star continued on the reality television path with her show – Very Cavallari – which documented her life in Nashville with her husband and three kids. However, the show put a strain on the relationship between Kristin and her husband, which ultimately ended in divorce. Through her platforms, she gives viewers an inside look at what it is like being a businesswoman and single mom while also maintaining a healthy co-parenting relationship with her now ex-husband.
36) Love That Max
Ellen Seidman is the mom behind Love That Max, a blog that supports parents of children with special needs and disabilities. Not everyone understands the joy and pain of being a parent to a child with a disability. Through her own experience with her son Max, Ellen shares honest stories about her motherhood journey. She also expresses solidarity with other parents in a similar position to support and strengthen them.
37) MOMables
Laura Fuentes' daughter developed severe food allergies to phosphates, a common ingredient in processed foods. Pushed to make a change, Fuentes spent months of recipe testing and recreating lunches. Eventually, other parents began asking her to share recipes and create simple meal plans they could follow with little to no kitchen experience. What surprised her most was the number of parents who struggle to make healthy and fresh school lunches due to busy lives or the struggle to come up with new ideas. She hopes to make a difference in family nutrition by sharing new recipes, kitchen tips, and lunch ideas with others. 
 38) A Mom's Take
Started in 2010, A Mom's Take is a blog created by one mom who was trying to be a resource for other moms and connect with them. What began as a way to pass the time has now become a full-time business run by a team of moms. Writers talk about various topics from recipes, travel, crafts, gift ideas, and blogging tips, and produce other content to inspire and teach. The platform includes multiple writers and contributors, but one thing remains the same. They are all real women sharing their stories, experiences, and opinions.
39) Thrifty Nifty Mommy
Thrifty Nifty Mommy provides quality product reviews and recommendations for moms just like her. Along with her husband and five small children, she enjoys living life to the fullest while also maintaining a budget and enjoying travel and good food.
The blog has reviewed products like gadgets, apps, tech items, video games, and honest statements about their thoughts.
40) Mamavation
Mamavation is a blog and online platform that helps consumers by providing honest reviews for moms looking for products free of toxic or hormone-disrupting chemicals that can impact family health. Leah Segedie, the creator of Mamavation, helps women make safer consumer choices for their families. She is an author, activist, community organizer, and strategist who focuses on eco-friendly solutions to democratize scientific findings and help families make safer & greener product choices.
41) Team2Moms
Ebony and Denise are a mom-duo family with three kids. They have been together for 11 years and married for 7. Their YouTube channel aims to inspire, inform, and connect with people who can relate to their stories. The whole family wishes to provide some comfort and demonstrate that juggling a partner, career, and family is possible despite the social stigma against LGBTQIA+ families.
42) Imomsohard | Mommy YouTubers
Kristin Hensley and Jen Smedley have been performing, teaching, and writing comedy internationally for a combined 40+ years. They're very similar to the comedy duo Tina Fey and Amy Poehler. They use laughter to get through the craziness that is motherhood. Both women talk about the ups and downs of motherhood, from stretch marks to sleepless nights. Hensley and Smedley support each other through the ups and downs of motherhood. All of this as they try as hard as they can to create a better life for their families.
Conclusion 
While mom blogs only fit a specific niche audience, the women listed above have been through the good, the bad, and the ugly of parenting. They do this by sharing new recipes, providing advice, or just establishing connections with other women. These moms create a genuine sense of connection with their audiences. Brands that are trying to reach households would do well to partner with these powerful influencers.
Building a relationship with an influencer can be daunting. However, with the right email pitch, you can make a connection with the right person.
---
How Pressfarm can help
For an entrepreneur, the way you shape your brand image can determine your success or failure. At Pressfarm, we help companies define the right narrative in the media for their brand – either to improve their credit or resolve a PR crisis. If you are an entrepreneur wondering how to improve your company's publicity, get in touch with us. We can help you craft and distribute your press releases, develop compelling guest posts and design eye-catching media kits for your brand.
Learn why we are good at what we do from our customer success stories.