YouTubers have become some of the most valuable influencers for brands to collaborate with. Since its creation in 2005, YouTube has grown into one of the largest platforms for people worldwide to seek out information and entertainment to stay up to date and occupy their time. The term "YouTuber" gained popularity after the company began its "Partner Program," which allowed viewers to make money off videos they uploaded onto the platform.
YouTube took the world by storm because it seemed that YouTube's video creators and micro-influencers did not appear to be involved with the already-established celebrity culture. By presenting a more self-governed and independent appearance, YouTubers have become more influential towards consumer behavior by appearing more relatable and authentic by fostering direct connections with their fanbase.
Since the rise of social media influencers, social media and YouTube marketing strategies have become essential for companies to reach their target audiences effectively. While most content creators on social media use and create organic content, they also collaborate with companies to help get the word out there about the brand. To entice influencers to work with them, companies need to create eye-catching and mutually beneficial content.
Many may be able to create this type of content on their own, but some may need PR professionals' help to turn their ideas into actual words. PR agencies like Presfarm help companies create newsworthy content to gain the attention of media professionals and influencers. They also go the extra mile by providing companies with access to their PR database of over 75,000 journalists who are filtered so that they can find their perfect media match. Their understanding of digital PR and marketing has also equipped them to help companies gain media attention through relevant search results on multiple search engines. The professionals at Pressfarm also have a detailed understanding of social media and influencer marketing.
In this article, we will look at:
1) The rise of YouTubers 
2) Top 15 Most Popular and Highest-Paid YouTubers 
The rise of YouTubers 
Many YouTubers have succeeded because of their ability to communicate with their viewers on a more personal level and with a more friendly approach. Their video content ranges from video blogging (vlogs), informative videos, comedy sketches, and more.
While previous celebrities gained exposure through traditional media, a YouTuber's celebrity status comes from their organic content and their engagement on social media platforms. Their relationship with their audiences turns viewers who randomly come across their videos into a loyal community. By listening to questions, requests for future content, and opinions on their content, YouTubers can become more visible while also generating more money and potentially becoming a trending topic.
Top 15 Most Popular and Highest-Paid YouTubers 
With 15 video categories on the platform, there are millions of YouTubers who create organic content to cater to their target audience and increase their viewership. The list below is not in any particular order and contains YouTubers from different categories and countries, and reasoning for being famous on the video-sharing platform.
1) Jeffree Star (Beauty & Makeup)
Net worth: $200 million
Jeffree Star is one of the most influential makeup artists and beauty gurus in the industry. He began his social media career on Myspace to focus on his music and fashion design career. Star built up his fan base by blogging about his life while also establishing himself as a thought-leader and expert on self-image and confidence fame, life, and beauty.
His move towards YouTube was meant to promote his e-commerce makeup brand, and the exposure turned Jeffree Star Cosmetics into a worldwide makeup brand. In 2018, he earned $18 million from his YouTube endeavors alone and had amassed a following of just below 17 million subscribers.
In the past few years, Star has been the centre of controversy among other beauty gurus like Tati Westbrook and James Charles. While he's been labeled quite the controversial YouTuber, he still manages to influence many worldwide with his makeup and beauty tips.
2) Dude Perfect (Sports & Comedy)
Net worth: $30 million
Dude Perfect is the second-most subscribed sports channel on YouTube and the fifteenth most-subscribed channel overall for all sports and comedy enthusiasts out there. Their content involves videos depicting various trick shots, stunts, and friendly competitions between the group of 5 former college roommates.
They are currently headquartered in Frisco, Texas, and have amassed a following of over 55 million subscribers.
3) PewDiePie (Gaming)
Net worth: $40 million
Felix Arvid Ulf Kjellberg, affectionately known as PewDiePie, is a Swedish YouTuber famous for his Let's Play videos and comedic shows. He began his YouTube career in 2010 with gameplay videos of horror and action video games. In 2013, his channel became the most-subscribed one on the platform.
As of February 2021, the channel has over 109 million subscribers and received over 27 billion views.
While his content is still predominantly focused on gaming, his content style has diversified to include vlogs, comedy shorts, formatted shows, and music videos.
4) Rhett & Link (Comedy Talk Show)
Net worth: $25 million
These self-proclaimed "Internetainers" are known for creating and hosting the YouTube series Good Mythical Morning. Their talk show-style channels are filled with comedic content that involves exciting ways to test out-of-the-box ideas. Rhett and Link create a family-friendly channel for entertainment that can be shared with everyone. They create a wide variety of content, including videos of them throwing darts at a map to guess international cuisine to rating foods from different price ranges and locations.
While older than the stereotypical media influencer, Rhett & Link and their expanded company Mythical Entertainment have amassed around 17 million subscribers.
5) Lilly Singh (Comedy & Vlogs)
Net worth: $20 million
Lilly Singh started her YouTube career in 2010, and by 2017, she was ranked number ten on the Forbes list of the world's highest-paid YouTube stars. Along with maintaining her channels, she has also released her first documentary film chronicling her world tour and her first book, which reached number one on the New York Times best-seller list.
In 2019, Singh changed her channel name from her former pseudonym Superwoman to her legal name "Lilly Singh" and had a following of around 18 million through both her primary and vlog channel.
6) Paul Brothers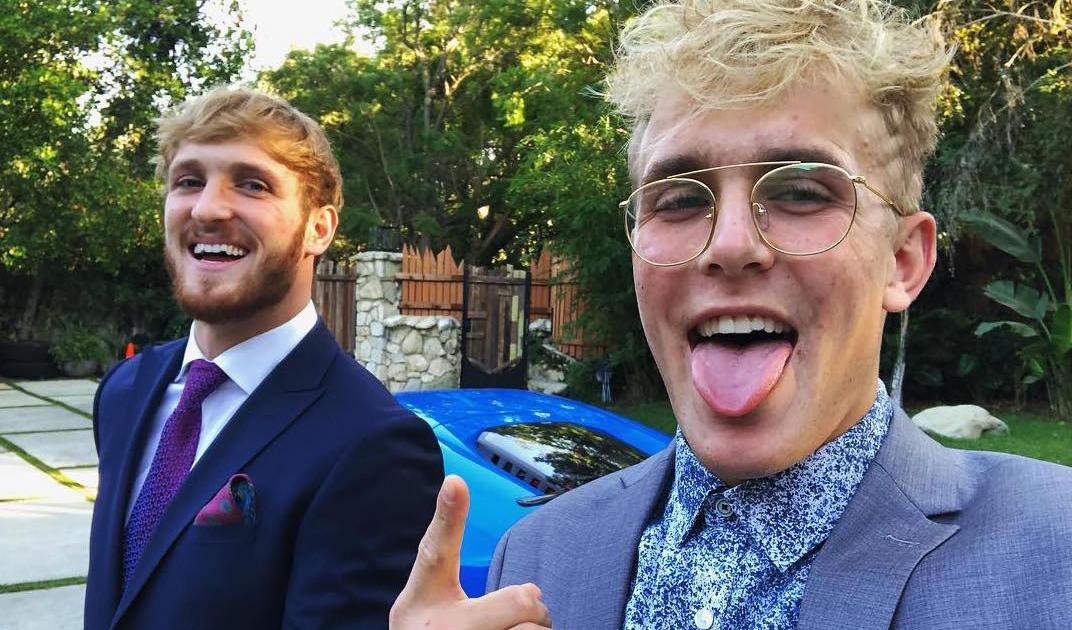 Net worth: $36 million
Throughout both their careers, the Paul brothers have been no strangers to controversy. Both of them started their social media careers on the now-defunct application Vine. By the time Vine became extinct, Jake Paul had amassed 5.3 million followers, and his brother Logan was ranked as the 10th most influential media figure.
However, both brothers have received bad reputations for their actions on social media, and many have labeled them as try-hards and attention-seekers. Regardless of critics and negative reviews, both brothers have amassed a combined following of 43 million and continue engaging in risky behavior.
7) Liza Koshy
Net worth: $6 million
Liza Koshy began her career on Vine in 2013 before starting a YouTube channel. When Vine closed in 2017, she had around 7 million followers, which she brought along for her YouTube ride. Her celebrity status as an Internetainer helped her ease her way into Hollywood. As a thought-leader, she interviewed former President Barack Obama and other celebrities at star-studded events. To manage her busy schedule, she stopped recording videos full-time when she turned to full-time acting and hosting.
As of 2021, her main channel has over 17 million subscribers, and her second one has more than 8 million.
8) Beast
Net worth: $16 million
Jimmy Donaldson, known as MrBeast, is a YouTuber who started his career by creating gaming content. His content style has diversified to include expensive challenge videos that reward thousands of dollars, donation videos, videos with tasks, and original vlogging videos.
As of January 2021, he has more than 51 million subscribers on YouTube. In 2019, he won the Breakout Creator by Streamy Awards. He is also one of the top 10 highest-paid YouTubers of 2020, along with Markiplier and Ryan's World.
9) David Dobrik
Net worth: $20 million
Along with other YouTube celebrities on this list, Dobrik found early success on Vine's video-sharing platform before starting his "vlog channel" in 2015. He is best known for The Vlog Squad, which features his friends and his daily life.
As of February 2021, his vlog channel has accumulated about 18.8 million subscribers and 8.2 billion views.
10) Mark Edward Fischbach
Net worth: $28 million
Mark Edward Fischbach, or Markiplier to his fans, is a YouTuber who has honed his talents of playing video games. While he specializes in "Let's Play" videos, mainly featuring survival horror video games, his channel's original focus was sketch comedy. In 2014, the MarkiplierGAME channel was listed on NewMediaRockstars Top 100 Channels. That same year, he moved to Los Angeles to be closer to other resources. After taking a hiatus from YouTube, he returned and reached 10 million subscribers.
As of 2021, Fischbach has a loyal following of around 28.5 million and continues to make gaming videos and sketch comedy content.
11) Ryan Kaji
Net worth: $50 million
Ryan's World, formerly Ryan ToysReview, is a children's YouTube channel that revolves around nine-year-old Ryan Kaji and his family. Reviewers have described the channel as a mash-up of personal vlog and unboxing/review videos. While the channel seems to embrace overwhelming consumerism, it combines innocent childhood antics to create a welcoming environment for its follower base.
According to Forbes, the channel earned $11 million between 2016 and 2017 and Kaji was the eighth highest-paid YouTuber. In 2018 and 2019, he earned $22 million and $26 million, respectively, from his video and product line.
As of 2021, Ryan Kaji has 28.5 million subscribers and 45 billion views on his channel.
12) Fine Bros Entertainment
Net worth: $32 million 
FBE was founded by content creators and media entrepreneurs, brothers Benny and Rafi Fine, and encompasses many different content types, including the React video series, narrative web series, and a "transmedia" sitcom called MyMusic. While they have been creating content since 2004, FBE jumped on the chance to target new audiences when they started their YouTube channel in 2007. They are one of the few companies on the platform with over 10 million subscribers on two Youtube channels.
At the moment, they have 44 million subscribers across all platforms and have a received over 12.5 billion views on their video content.
Find Fine Bros Entertainment on YouTube
 13) Zalfie
Net worth: $12 million 
YouTube power couple Zoe Sugg and Alfie Deyes have been making waves on the video platform since they started their channels in 2009.
Zoe began posting content about lifestyle and beauty, and her expertise in the field and charismatic attitude gave her a following of over 10 million subscribers. With her success, she launched her brand of beauty products and a range of complimentary homeware products, which was reported to earn her 3.8 million British pounds per year. Sugg currently has about 17 million loyal fans who look to her for anything lifestyle and beauty-related.
In the second half of Zalfie, Alfie Deyes also began his career in 2009, creating content and collaborating with other influential YouTubers to achieve a following of around 10 million subscribers across all his platforms. While Deyes focuses on on-trend topics to engage with his audience, he has also started a gaming channel and a daily vlog channel that gives viewers an in-depth look into the life of Zalfie and their adorable pup Nala.  
14) Emma Chamberlain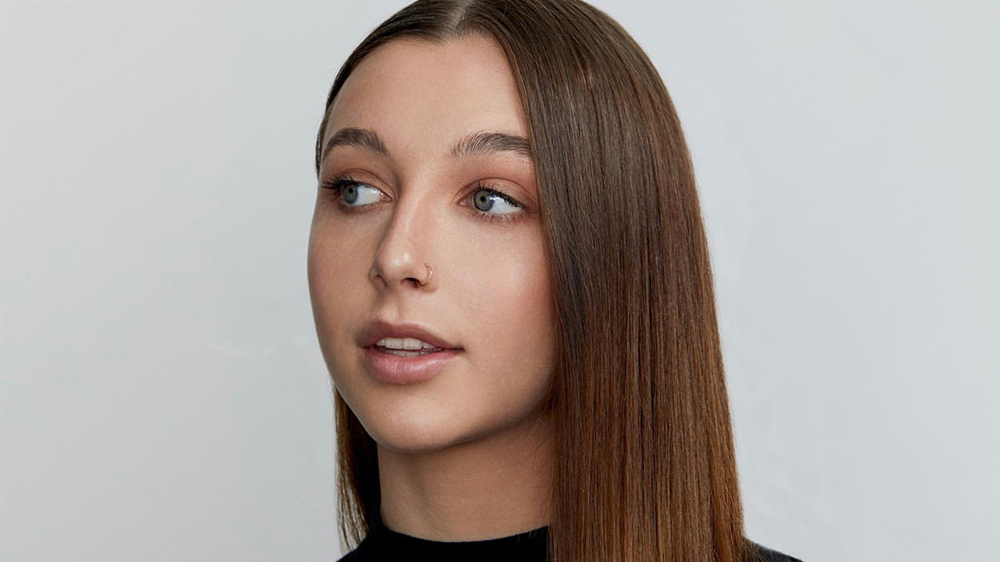 Net worth: $8 million
There is no millennial or Gen Zer who does not know who Emma Chamberlain is. Chamberlain originally launched her channel as a DIY channel, but she shifted her content style to more relatable content. She pioneered a new approach to vlogging that the platform had not seen before. Thanks to her comedic presence and her ability to relate with her audience, many influential media outlets have coined her "the funniest person on YouTube," and Tim Magazine named her one of The 25 Most Influential People On The Internet in 2019.
Her influence has allowed her to work on many different projects not related to YouTube. Her collaborations have included working with Teen Vogue for their Generation Next event at New York Fashion Week and working with other fashion brands as a spokesperson. She has also collaborated with high fashion brands like Louis Vuitton and Calvin Klein for a series of videos and photoshoots. Her daily vlogs show her deep affection for caffeine, and her celebrity status and financial capability helped her launch her own coffee company.
As of 2021, Chamberlain has a following of around 10 million, but she earns her income through other means.
Find Emma Chamberlain on YouTube
15) TrapNation
Net worth: $30 million
With over 15 categories on YouTube, music is very popular. Whether it is a music channel for aspiring musicians to get noticed like Justin Bieber or musicians who are just using the platform to reach new audiences, YouTube has been a great platform to showcase new music.
TrapNation was founded in 2012 by Andre Willem Benz and is a music promoter known for releasing electronic music for listeners' enjoyment. Since then, Benz and his other curator have expanded into creating other channels showcasing different music genres.
At the moment, all channels that fall under TrapNation have a combined following of 29.1 million and a viewership of 11.24 billion.
16 ) James Charles
Net worth: $22 million
James Charles is one of the biggest Internet personalities, beauty YouTubers, and makeup artists at the moment. He is no stranger to controversy but he remains an authority in the makeup industry. In 2016, he became the first male ambassador for CoverGirl and has received numerous awards for his work on social media. In 2020, he also worked as a host, director, and co-producer of the reality competition series Instant Influencer. 
He has amassed over 25 million subscribers throughout his rollercoaster career with his vlog, makeup, and beauty content.
17) Like Nastya
Net worth: $20 million
Unboxing and review videos seem to be a popular category in the YouTube space. Anastasia Radzinskaya is one among many child YouTubers, but there's a reason she stands out from the rest. In 2016, her parents – Anna and Sergey – initially started a toy-unboxing channel and then transformed it into reviewing products and services that other children and families could enjoy. With her parents' help, Anastasia began her career on YouTube by sharing her honest opinions about products to the world. At seven years old, Anastasia, or Nastya, has the sixth most-viewed channel on YouTube and the single most-viewed channel owned by a YouTuber.
After earning money from YouTube's partner program, Like Nastya has become one of the world's fastest-growing creators thanks to her ability to reach many people from different language backgrounds. Currently, the channel has a following of 68 million and a total view count of 51 billion.
18) Rosanna Pansino
Net worth: $18 million
From the age of 4, Rosanna Pansino has been making baked goods with her large Italian family. Her love for food and family led her to start her YouTube channel Nerdy Nummies, one of the most popular cooking series on the platform. Pansino was listed first in 2017 on Forbes' Top Influencer: Food list. She initially moved to Los Angeles to pursue her acting career and has made an appearance in small roles for shows like Parks and Recreation and CSI: Crime Scene Investigation.
After her original baking videos started gaining a steady following, her fans started requesting more content. This helped her to develop a brand identity based on cooking and baking delicious treats. She has remained one of the highest-paid female YouTubers with a subscriber count of 12.7 million and total views at 3.2 billion. 
Find Rosanna Pansino on YouTube
19) Hi-5 Studios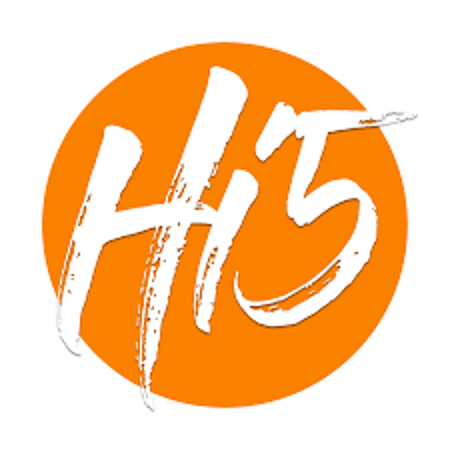 Net worth: $14 million
Considered one of the leaders in the YouTube space, Matthias Fredrick and his family have experience creating family-friendly content for people of all age groups to enjoy. What started as Matthias' YouTube channel where he posted daily vlogs of his family and updates from his everyday life turned intoTeam Edge, a YouTube channel he shared with his brother and brother-in-law. This channel grew into an in-house multi-channel network that currently includes at least eight active channels.
Through his hustle, Matthias has gained over 100 million views monthly and continues making content that intrigues audiences from gaming videos to comedy/drama sketches along with daily vlogs featuring Hi-5 studios and its employee.
20) The Try Guys
Net worth: $6 million
Comprised of four best friends who all started their career at a viral entertainment company, Buzzfeed, The Try Guys are a combination of four very different personalities. They generate fun content based on different challenges. From trying to make things without recipes or instructions to doing everyday tasks with a surprising twist, they're constantly entertaining people with their comedic, educational, and relatable content. Since their independent success, they have had a world tour. They have released a book "The Hidden Power of F*cking Up," where all four men go into detail about the struggles they have had to face in their lives. In this book, they explain how they have either overcome their struggles or learned that "f*ucking up" is just how life works. The book demonstrates that it's how one perseveres at life's greatest obstacles that gives you power.
In just three years of being an independent comedic entertainment company, the Try Guys YouTube channel and other subsequent channels have gained a following of almost 8 million. They are truly committed to creating content that puts a smile on everyone's faces.
21) Nikkie Tutorials
Net worth: $6 million
Nikkie de Jager, better known as Nikkie Tutorials, is a Dutch makeup artist and beauty vlogger who gained online popularity in 2015 when her YouTube video – "The Power of Makeup" – became incredibly popular among the public and inspired many other videos of people acknowledging what they looked like with and without makeup. On January 13th, 2020, Nikkie uploaded a video on her channel openly discussing that she was transgender and that she had been blackmailed by someone who threatened to release details of her private life to the public. Regardless of that, she came out on top and continues to advocate for everyone who needs a voice. She bonds her audience through her makeup tutorials, reviews, and collaborations with other industry experts to share secrets about makeup and beauty.
Nikkie has collaborated with other beauty gurus and celebrities like Jessie J, Kim Kardashian, and others. As of 2021, she has a subscriber count of 13.8 million and total views of 1.43 billion.
Find Nikkie Tutorials on YouTube
22) Studio McGee
Net worth: $5 million
Studio McGee is an interior design company started by husband and wife duo Shea and Syd McGee. Shea McGee originally had a Communications degree, but she wanted to change careers and channel her energy into interior design. As one of the first design influencers on Instagram, Shea attracted large audiences because of her fresh approach to interior design. The McGees may have started on YouTube, but their creative eye and approachable look into interior design have turned them into one of the leading innovators in the interior design industry. They continue to design homes across the country and showcase their talents through their new Netflix series "Dream Home Makeover."
23) Babish Culinary Universe
Net worth: $4 million
The brains behind this channel know that one of the best ways to get people's attention is to make cooking fun. The YouTube cooking channel Babish Culinary Universe, formerly Binging with Babish, recreates recipes that have been featured in film, television, and video games regardless of how "traditional" and strange they may be.
The first video for the channel was uploaded in 2016 and has gone on to have over 8 million subscribers and a total view count of 1.72 billion.
Find Babish Culinary Universe on YouTube
24) Mark Wiens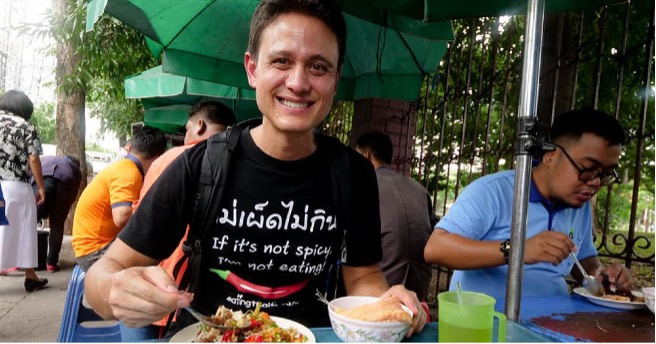 Net worth: $4.7 million
After a year in Bangkok teaching English and food blogging during his free time, Mark Wiens created a YouTube channel that documents his travels and the fantastic foods he tries in every city and country. His travel, vlog-style videos have exponentially grown his follower count with at least one million new followers every year. From the beginning of his career in 2014, with a subscriber count of 100,000, Wiens has increased it to 7 million as of November 20th, 2020.
25) LaurDiy
Net worth: $3 million 
Known as the DIY queen and nicknamed the "millennial Martha Stewart" on YouTube and other social media platforms, Lauren Riihimaki is a Canadian YouTuber who has turned creating DIY tutorials into a career. She initially joined YouTube in 2011 when she wanted to post her sewing videos online and now has over 1.27 total views to her channel. In December 2020, she posted a video stating that she was taking a break from her main channel but is still active on social media.
She has received awards at the Shorty Awards and Streamy Awards in the "Lifestyle" category and inspires the creative minds out there with over 8.8 million subscribers.
No matter what, social media and influencer marketing are here to stay. As more people gravitate towards a career on social media, more consumers are also relying on these influencers' opinions when to guide their purchase decisions. For this reason, companies which want to remain relevant in the industry need to embrace the digital landscape we are in.
Influencers, especially YouTubers, have changed the game for many industries because they provide more relatable content inspired by their followers. While there may be positives and negatives to social media and influencer marketing, it has been proven to help many companies boost their overall business strategy. Either on their own or with the help of PR professionals, brands can develop relationships with media professionals and influencers and create engaging content that can benefit their business in the long run.