Even before Elon Musk became a household name for out-of-the-box thinking and constant technological evolutions, he already had a passion for building new and unique companies. While his methods may seem unconventional to many, especially those who consider him to be standoffish and blunt, he is still a great leader and innovation guru. His controversial attitude and view of the world have caused many to question him as a person, but never as an innovator.
Musk already had an insatiable need to learn as a child and known to read a book a day. He discovered his love for technology and innovation after designing an entire video game, Blastar, on a Commodore VIC-20 and publishing the source code in a magazine for $500. Born and raised in Pretoria, South Africa, Musk always caught up with ideas and daydreams of new inventions. He was introverted and bookish and was bullied until the age of 15, when he learned how to defend himself with karate and wrestling. As a teen in 1989, Musk moved to Canada to attend Queen's University so that he could avoid mandatory military service and obtain his Canadian citizenship. After that, along with his brother, they moved to Palo Alto (Silicon Valley) to start a company, eventually leading him to be one of the world's richest men.
From homeless to second richest man in the world 
When Musk and his brother started their first business, Zip2, they created something similar to Google Maps, but made. It more user-friendly and ended up selling it for $307 million. While they were able to create a successful company, there was no limit to the initial investors' problems. At this time, Musk also started gaining the reputation of being a jerk because he presented an air of pompousness and standoffishness that many did not appreciate.
However, much like many others who strike it rich. He decided to buy himself something he had always wanted – a nice car. Despite criticism, Musk used most of his money to invest in his next ventures, which led him to create X.com. This company would change the banking industry and eventually becomes more successful than his biggest competitor, Confinity/PayPal.
Worst Silicon Valley Coups in History
After merging with PayPal, Musk experienced one of the worst Silicon Valley coups in history. He had made the decision to switch PayPal's servers, despite disagreement from the board. As a result, he was ousted as CEO and replaced by Peter Thiel while en route to Australia for a holiday. On his next vacation, he got malaria and almost died. During this time, eBay had been planning to purchase PayPal for $1.5 billion, earning Musk $180.
After recovering from malaria, Musk decided to start SpaceX because he'd realized there wasn't an existing plan for NASA to go to Mars, which was his childhood dream. SpaceX is where Musk gained the reputation for being tough and having no empathy for his staff. Employees openly discussed his lack of empathy. In addition, h expert engineers were insistent that nothing would exist if it weren't for them.
According to Steve Davis, one of SpaceX's most outstanding employees. Musk once assigned him a project for which he had budgeted $5,000. When Davis saved money by only spending $3,900 of Musk's proposed budget, Musk's only response was, "OK."
While his attitude may not have been the best, he's transformed his grand ideas into reality through persistence and expertise. With his thought leadership, Musk has been able to set every single company he has owned or been a part of apart from every competitor in his industry. While not all company founders have the same level of expertise, it is possible to achieve some level of success by seeking help from professionals.
Effective Public Relations and Marketing Strategies
Having a good product is nothing if there are no effective public relations and marketing strategies to back it up. PR agencies like Pressfarm help companies create newsworthy content about their brand and products/services to capture media attention. These PR experts are also experienced at helping brands to reach their target audiences and convert leads into direct sales. Pressfarm's extensive database of over 1 million journalists and media outlets gives companies the ability to find their perfect media match. Pressfarm's PR experts also help increase online visibility by helping brands feature in relevant search results and multiple search engines.
While he uses unorthodox ways to go about his business, Musk has still managed to make headlines, create and collaborate with other companies to make a name for himself in the tech industry.
Let us look at all the companies Elon Musk has been a part of and how he continues to change how people see the world.
The Power of Musk 
1) Zip2 Corporation 
Musk's first company was founded in Palo Alto, California, with his brother Kimbal in 1995 and was initially named Global Link Information Network. It was initially designed to build an online presence for local businesses by linking their services to online searches and providing directions. However, it went on to help media outlets design online city guides before they were used abundantly.
The money was raised from a small group of angel investors and $6,000 from a business partner, Greg Kouri. By the following year, Global Link had received $3 million in investments and officially changed its name to Zip2. They changed their strategy from localized business sales to selling software packages to newspapers to build their directories. By 1998, Zip2 had collaborated with over 100 media outlets to develop guides to cities and an online directory, calendar, and email. Their product helped users and advertisers to communicate with ease. At first, the company attempted to merge with its main competitor, CitySearch. However, a year later, Compaq Computer decided to buy the company for $305 million. This sale gave both brothers a total of $22 million and $15 million respectively.
2) X.com/PayPal 
Following the sale of Zip2, Musk invested the money obtained to start X.com, one of the world's first online banks. It was created by Elon, Harris Fricker, Christopher Payne, and Ed Ho in 1999. During its early years, there was a power struggle between Musk and one of the co-founders who attempted to start a coup to become the company's CEO. At the time, the company's largest competitor was Confinity, the company behind PayPal.
In March 2000, X.com merged with Confinity, with Musk being its biggest shareholder and CEO. The company was also founded in 1999 with its staple product, PayPal. PayPal was built to help users to send and receive money through its infrared ports. However, after experiencing another coup, Peter Thiel, the co-founder of Confinity, replaced Musk and X.com officially became PayPal. Just two years after eBay purchased PayPal for $1.5 billion, and in July 2017, Musk purchased. The domain name X.com from PayPal again because of its sentimental value. When Musk relaunched X.com in July 2017, there were issues with the source code which was redirecting visitors to Musk's next business venture, The Boring Company. At the current moment, X.com no longer directs to The Boring Company and has been rendered inactive.
3) SpaceX
After eBay took over PayPal, Musk wanted to find something that would set him apart from everyone else. He looked to space at a time when companies hadn't even started considering it. Inspired by his childhood dream of going to Mars, he wanted to create a way to make that dream possible. He travelled the world to see if he could purchase a rocket and got discouraged by the sheer price. Musk then decided he would learn how to build rockets, and that is how SpaceX was born.
Space Exploration Technologies Corp or SpaceX is an American aerospace manufacturer and space transportation. Services company dedicated to reducing space transportation costs to enable the colonization of Mars. Since its birth, the company has developed vehicles and rocket engines and a cargo spacecraft that has successfully launched, orbited, and returned to Earth. In 2012, SpaceX was the first private company to send its Dragon spacecraft to the International Space Station. Along with that, they were the first to establish vertical takeoff and vertical propulsive landing for an orbital rocket and the first to reuse an orbital rocket.
In relation to that, Musk unveiled the Interplanetary Transport System, Starship, a privately-funded launch system, to develop spaceflight technology. As of 2020, SpaceX became the most significant commercial satellite constellation operator globally and continues to create innovative products for consumers everywhere.
4) The Boring Company 
The Boring Company was initially formed in 2016 as a SpaceX subsidiary that provided American infrastructure and tunnel construction services. Their projects, Hyperloop and Loop, were built to help intra-city transit systems and were a proposed mode of passenger and freight transportation. The Hyperloop has been described as a sealed system of tubes with low air pressure where pods can travel free of air resistance or friction.
In 2017, the company began the Hyperloop project on its premises since it would not require construction permits. The intention is to expand the Loop project all around the U.S., and they currently have three fully functional machines. The Boring Company is actively constructing and plans for future projects in both the Los Angeles and Baltimore-Washington areas. They have also been selected to build a loop by a government program for high-speed transport in Chicago.
The company has stated that future boring projects will help reduce the cost of tunneling operations and the reduction of tunnel size, reuse of materials, and further technological improvements.
5) Tesla Motors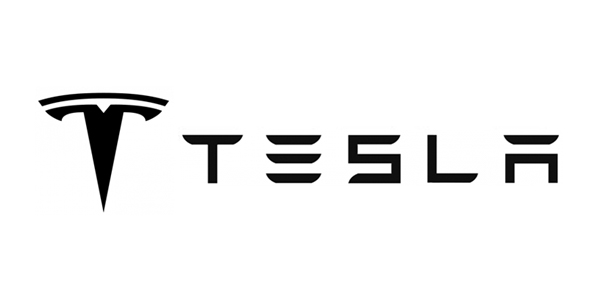 Musk has always been a frontrunner for technology and innovation, and he was excited to start his next company. Tesla Motors Inc. was founded in July 2003, with a name which gave tribute to inventor and electrical engineer Nikola Tesla. Tesla Inc's purpose was to create transport and vehicles that used sustainable, clean energy to create more environmentally friendly transport.
At the moment, Tesla is ranked as the world's best-selling plug-in car manufacturer and the most significant global supplier of battery energy storage systems. Their current products include electric cars, battery energy storage, solar panels, and solar roof tiles. Through its subsidiary, SolarCity, Tesla has become one of the biggest installers of solar photovoltaic systems in the United States. The company has been subject to plenty of lawsuits and controversies around the behaviour of CEO Elon Musk. These include, but are not limited to, allegations of whistleblower retaliation, worker rights violations, and unresolved and potentially dangerous problems with their products. Regardless of these allegations, Tesla and Musk have still managed to surpass the 1 million mark of electric cars produced.
6) SolarCity 
Solar City was initially founded in 2006 by brothers Peter and Lyndon Rive. They were inspired to create a solar company concept by their cousin, Elon Musk. By the time of its acquisition by Tesla in 2016, the company had already installed solar panels that were capable of generating a significant amount of power and launched. They've since expanded into the East Coast and acquired companies like Clean Currents and gro Solar. SolarCity has become the leading residential solar installer in the U.S.
When Tesla announced it was acquiring the company in a $2.6 billion merger. SolarCity continued to soar by creating operational and cost synergies to build all products and services for Tesla effectively. As of July 2020, Tesla Solar has become the lowest-cost solar installer in the United States.
8) A.I. and Neuralink 
Many companies have now jumped on the bandwagon of using artificial intelligence in their products. However, Musk is one of the pioneers who brought A.I. to life. Through Open A.I, an artificial intelligence research laboratory. The company can research A.I. to promote and develop A.I. in a way that benefits consumers. The research facility, created in October 2015, also provides a space for other institutions and researchers to make their patents and openly research their projects. Along with the lab, the company also released Universe – a software platform that measured and trained A.I.'s intelligence across all mediums. In 2018, Musk resigned his board seat because he wanted to spend more like focusing on Tesla's A.I. development which would have been a conflict of interest.
Along with Open AI, Musk and other investors formed Neura link Corporation, a neurotechnology company intended to develop implantable brain-machine interfaces. In 2019, they received $158 million in funding to create a device capable of being implant in the brain. Through this, however, Musk has received criticism from several neuroscientists and publications. However, their technology has shown that they have been using a neurosurgical robot that can perform the proper operations and has a high-density electronic system capable of processing information from neurons.
Conclusion 
No matter what reputation and criticisms Elon Musk has received, there is no doubt in anyone's mind that he was continuously trying to innovate every step of the way. Startup founders can learn a lot from Elon Musk. He is a pioneer of many concepts that companies have adopted as part of their business strategy. What's more, he fully intends to keep going until he accomplishes his childhood dreams.