Over the last 6 years, Pressfarm has worked with hundreds of startups and established companies in the search for media coverage. We highlight some of the success stories here in various verticals from Tech to Fashion, Blockchain, eCommerce, Crowdfunding, Mobile apps, Law, Design, Entrepreneurship and Startup conferences, among many others. Whether you are running a public relations campaign or preparing for one, we hope these success stories inspire you to work with us to achieve your company's PR goals.
Challenge:
Sock Fancy is a subscription box that delivers socks to its customer base depending on the selected subscription. The team approached us on their launch to help spread the word by using public relations and press coverage. They need a media list and help in conducting outreach to various outlets.
Our approach:
We built media lists for outreach, help them come up with story angles, email pitches and pinpoint ways to earn press coverage.
Highlights:
Published on Urban Daddy:  Sock Amongst Yourselves
Featured on Business Insider: These are the 11 best subscription boxes that keep giving all year — and make perfect last-second gifts
What the CEO, Stefan Lewinger, said about us:
Pressfarm has been such a time saver to find journalists who might be interested in our concept. They even have some great suggestions to write the perfect pitch and gain their interest.
Challenge:
As the World's 1st Modular iPhone Battery Case with a replaceable camera handle, mechanical shutter button and add-on lens mount, Shuttercase enables you to hold and shoot your iPhone like a classic point-and-shoot camera. The product was just launching in the market and they needed publicity for brand awareness and a feature in some Apple-focused media outlets.
Our approach:
We built a targeted media list of iPhone photographers, photography media and Apple focused media outlets, created an action plan and enacted it together with the Shuttercase team. We pursued media outreach knowing that we had more than 4 story angles to pitch journalists and photographers for a review.
Highlights:
Published on Boing Boing: This case turns your iPhone into a point-and-shoot camera
Published on Cult of Mac: Clever case makes your iPhone feel like a classic camera
Pressfarm feature story shared widely on social media by various iPhone photography influencers.
Challenge:
Pagely is a WordPress Managed Hosting provider who reached out to us in 2018 with the goal of carrying out a media outreach campaign. What they needed help with was building a media list, email pitches and guidance throughout the outreach process.
Our approach:
We built a media list for Pagely based on bloggers and journalists who had reviewed other hosting services or interviewed the founders of competitor services. We also helped in crafting email pitch templates and support throughout the process.
Highlights:
Published on Venturebeat: Sorry, not sorry: The problem with Facebook's sorry campaign
Published on eWeek: Pagely NorthStack Makes WordPress Serverless
Published on Associated Press (AP): Women business owners find ways to deal with gender bias
What Sean Tierney, Director of Marketing, said about us:
Pressfarm was incredibly supportive with helping us find credible journalist contacts. They went over and above in helping us write the best cold email pitches. We would use them again.
Challenge:
Kiite is a platform that is built on artificial intelligence helping companies conduct better sales engagement with their customers. Kiite's AI-enriched playbooks allows your team to intertwine your company's favourite resources and hacks with content in a hub that is personalized to work as fast as your team.
They approached Pressfarm to help them build a media list for outreach as well as conducting directory submissions, crafting email pitches and support during the outreach process by their PR team.
Our approach:
Artificial intelligence is a field we have dealt with so many times before and so building the media list for Kiite was the first priority followed by crafting email pitches with clever story angles.
We also submitted the company to over 50 startup review sites and directories.
Highlights:
Published on Betakit (Biggest Canadian startup media outlet): 5 Kitchener-Waterloo Tech Companies To Watch in 2018
Published on 570news: Canadian tech magazine highlights 5 KW tech companies to watch in 2018
Challenge:
Built by an engineering team from MIT, Covidcontrols are a website that lists the current status of whether a country is open or not for tourism and connected to a backend where they can book flights if its available – including repatriating citizens.
The team needed help sourcing an outreach media list to get their company covered in the press. 
Our approach:
With a great story especially in this Covid-19 pandemic, we built a media list of journalists who had covered travel during the coronavirus pandemic in North America. We also helped the team to create email pitches, define interesting story angles, create an outreach strategy and provided support throughout the outreach process.
Highlights:
Published on Forbes: Green Lists And Red Lists: Making Sense Of Covid Travel Restrictions
Also featured on CNBC, CNET and WSJ.
What they said about us:
Pressfarm did an excellent job — just as promised. They were very responsive throughout the engagement. Their work was always on time and ahead of schedule. I'd definitely use this service again.
Challenge:
Quiknode is a blockchain platform that allows users to run  Ethereum and Bitcoin nodes in minutes by providing a ready plug-n-play infrastructure with scalability and high performance. The team needed help with media outreach to announce their launch to the Blockchain niche industry.
Our approach:
We built a media list focused on Blockchain and Cryptocurrency news outlets. In addition, we submitted the company to various directories that allow blockchain startups listing and also helped the team with email pitch writing and outreach.
Highlights:
Published on Cryptoninjas: QuikNode launches QWallet to view ETH wallet holdings
Published on Cointrust: Blockchain Fintech Firm Hydrogen To Announce 30 Partners In 30 Days
Feature interview story
on Pressfarm
with Quiknode's co-founder shared widely on Cryptocurrency forums and groups on Reddit, Facebook and other online communities.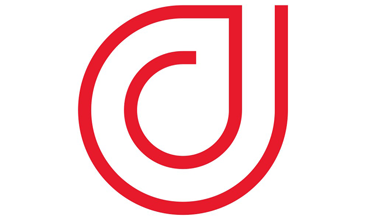 Challenge:
The Dagadam watch was one of the first smartwatches to launch into the market.
For this campaign, the company set a goal of $105,700 to be achieved through the Kickstarter campaign. Our job was to use PR to help the company get as close to this goal as possible.
Our approach:
At this time, wearables were getting very popular and trendy. We were sure that with a nice story angle we can get some journalists interested in covering about the Dagadam watch. We built a media list targeted towards tech journalists who had written about wearables and smartwatches before. In addition, we helped the startup create email pitches and supported them throughout the outreach process.
Highlights:
Published on Wareable: Dagadam Watch turns to Ticwear to reignite its smartwatch dream
Published on Geeky Gadgets: Dagadam Smartwatch Supports Android And iOS (video)
The goal of the campaign was achieved 15 days into the campaign as a result of publications from tech media outlets. Total funding: $183,000 (173% of $105,000 goal)
You are in great company.
A selection of more companies that use Pressfarm for their PR needs.
Want to chat about your PR campaign, product launch or Kickstarter?
Start a conversation by chatting us today! Or click the button below to get started.