The pandemic dramatically changed how businesses operate. In fact, most companies have permanently moved to either remote or hybrid work engagements. In addition, more and more businesses open their online stores to reach their target audience and increase their sales. Such changes have resulted in new digital marketing trends you should watch out for in 2023. If you're planning to hire advertising agencies in Belfast and other areas to give your business a boost, ensure that they're aware of the following trends:
1. Interactive Content
One of the digital marketing trends to know for 2023 is the use of more interactive content on your website. Adding such elements is the best way to provide value for visitors, learn more about them, and get them to engage with your business.
For instance, if you're running a real estate business, adding a practical and simple mortgage calculator can help you offer value to your visitors while learning more about them based on their input. This may also help you refine your offer-targeting and user personas, allowing you to boost your brand.
Some examples of interactive content include polls, contests, surveys, games, quizzes, and interactive videos. Contests are an excellent way to increase your visibility and reach quickly. It's because they can get your brand in front of your potential customers without you spending a massive amount of money. Just consider holding a referral contest that promises attractive rewards to those who help bring in new customers.
2. Voice Search
These days, many people prefer using voice search since it's more convenient for browsing online. For this reason, it's predicted that voice search will be more popular as its use continues to grow. In the future, voice search will be used for most internet activities such as shopping for goods and services. So, it's only wise to start upgrading your website with a voice search feature.
3. Artificial Intelligence (AI)
Businesses in the healthcare, retail, and banking industries are already using AI for their marketing efforts. AI is often used for automating basic tasks, including finding the most suitable keywords for better organic search results and real-time reporting on website traffic.
Other marketers also use various AI apps to help them predict the products or services that their customers are more likely to purchase based on their browsing history and past purchases. In 2023, the use of AI will continue as more businesses incorporate it with their search engine optimization (SEO) and digital marketing strategies.
4. Mobile-First Marketing
Businesses should create mobile-friendly content to rank higher in search engines as more people use mobile devices than desktop computers. One of the mobile marketing strategies you can consider is to adapt your website design to fit smaller screens.
You can also consider creating a separate app with your business information, which can be downloaded on tablets and mobile phones. By 2023, it'll be crucial to use a responsive website design so customers with any type of device can access the content you provide with ease.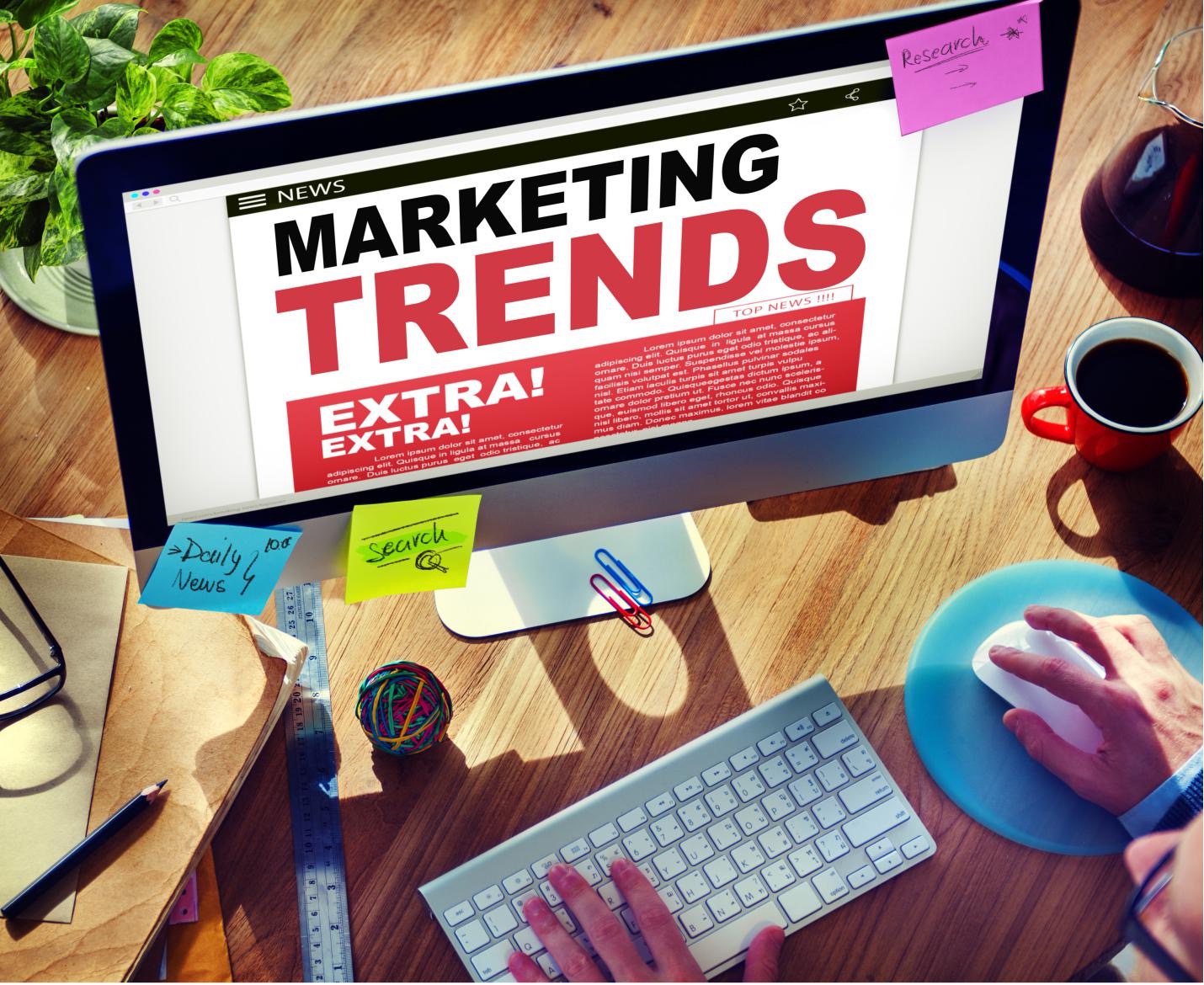 5. Shoppable Social Posts
Online users are exposed to thousands of ads daily, and most of them come from different social media platforms. Due to this, shoppable social posts have been a popular digital marketing trend recently. Basically, this kind of post features a direct link to a retailer's website or product page.
With shoppable social posts, customers don't need to leave their social media accounts to buy products or services. Instead, they only need to tap the product image and purchase the item directly from the company's website. Once done with their online purchase, they'll be directed back to the social media platform they're using.
In the next year, shoppable social posts will be prevalent on various social media platforms. In fact, several businesses are taking advantage of this trend on Instagram, and most users seem to be motivated to take action when they see shoppable posts because they offer a convenient way to purchase online.
6. Content Marketing
Although content marketing is a digital marketing trend that's been around for a long time, it remains one of the trends to look out for in 2023 since content is king. Keep in mind that content is what allows you to connect with your potential and current clients. It also enables you to engage with your customers and highlight the valuable products and services you offer.
Nowadays, content marketing is heavily focused on content alignment for a more cohesive experience. For instance, by aligning your leadership messaging and SEO, you'll bring your voice and identity into focus. This is essential in today's digital world to maximize your marketing efforts as most customers engage with your content.
Conclusion
Digital marketing is necessary for any business, and the best way to cope is to stay on top of the latest trends. Every digital marketing trend provides unique opportunities businesses may take advantage of.
That's why it isn't only worth taking note of them, but exploring all trends is essential to help you assess which one presents the best benefits. Just make sure to incorporate the trends effectively to get results.